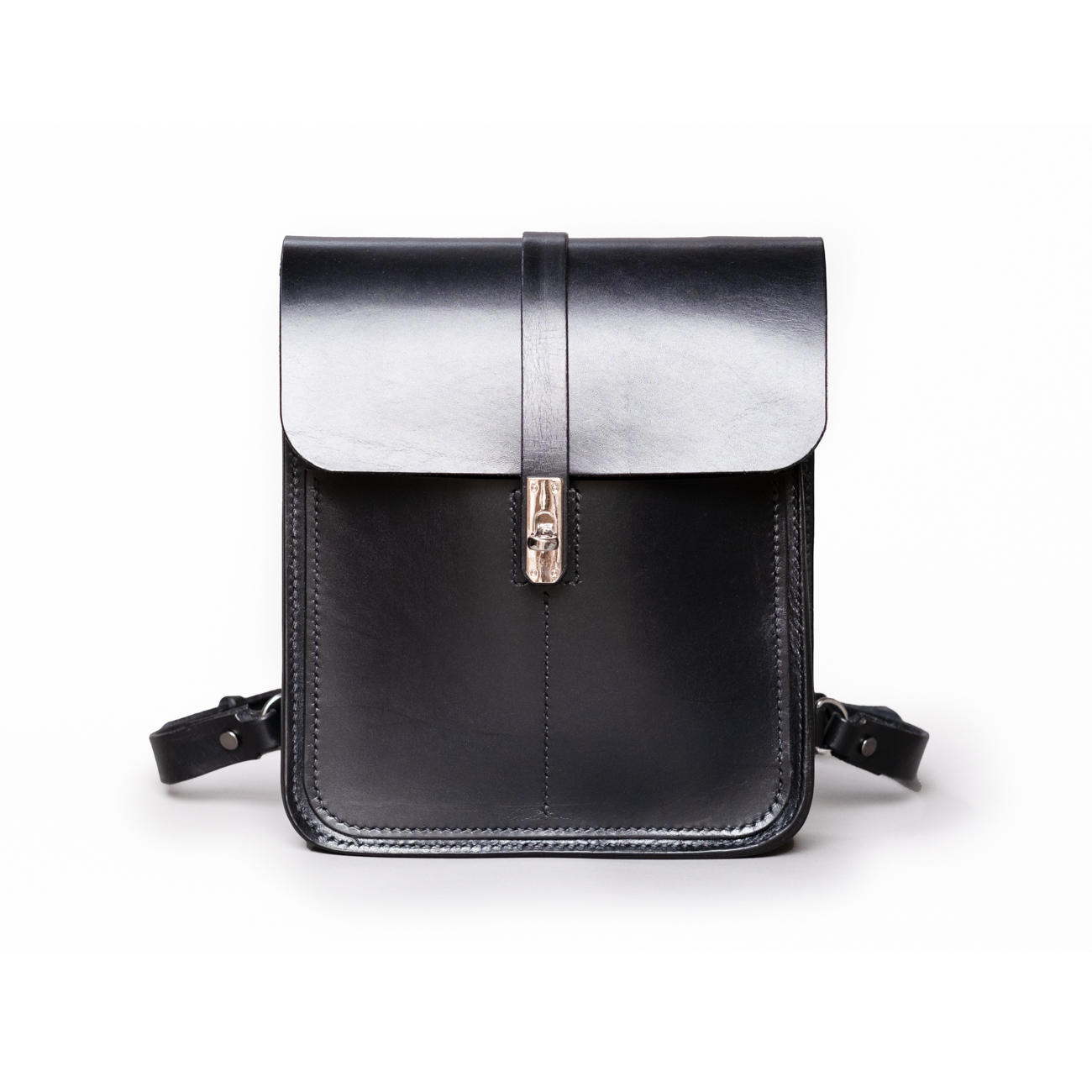 I have finally finished my leather backpack.
It took some time to figure out both the design and construction.
The design is all mine, it is 100% saddle-stitched, and in this case, I used 7-8 oz veg-tan leather from a low-grade belly cut. But despite the inferior quality of the leather, I think it came out quite nicely. Besides, it gives some character to the leather.
To keep the bag's content secure, I made a roll-top out of 3-4 oz veg-tan reindeer leather, which is much softer and easily bends.
I used 4.5 mm Sinabroks + 3.38 mm Kemovan pricking irons and 0.6 Tiger-thread.