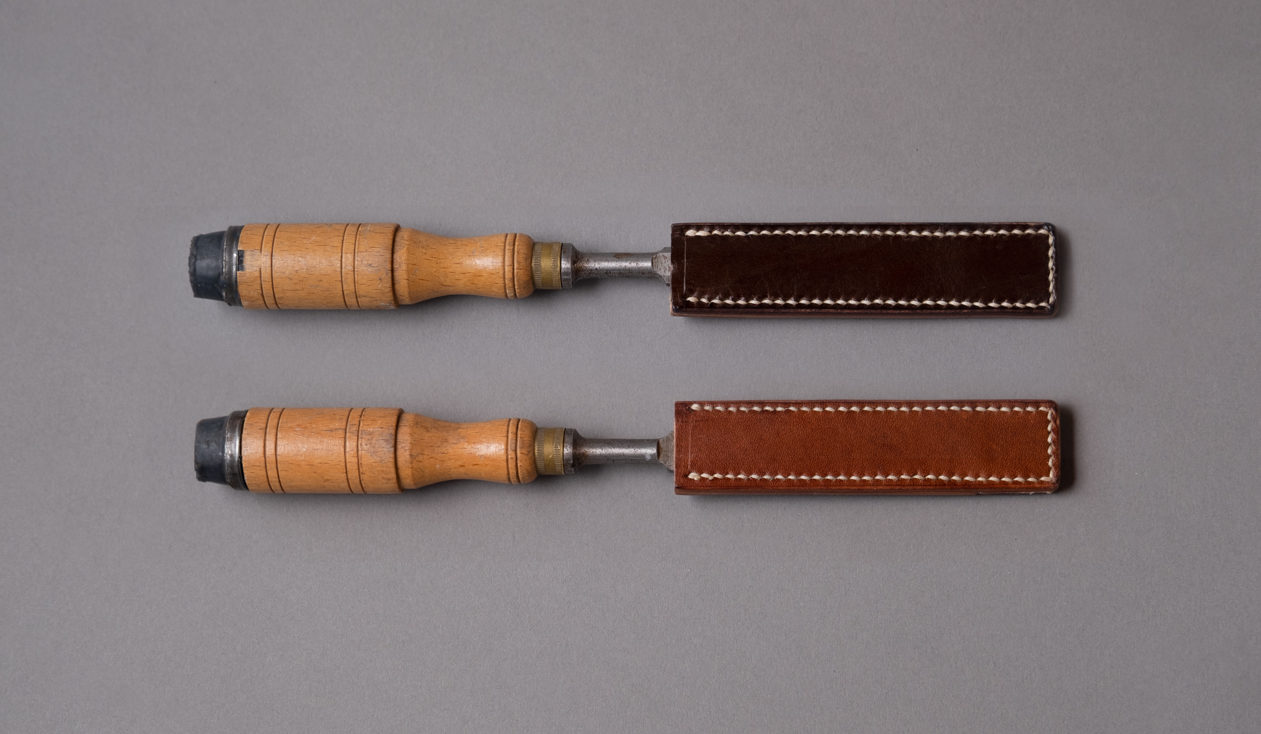 I had some scrap leather and made a sheath for one of my chisels.
For the front and back panels, I used 5oz, and for the middle part – the welt – I used 12oz.
(It is the same chisel and sheath, but shown twice in the same picture).
Tools used:
Veg-tan leather.
John James needles.
0.8 Ritza Tiger thread.
Japanese-style diamond pricking irons.
Tokonole.
Leather cream.