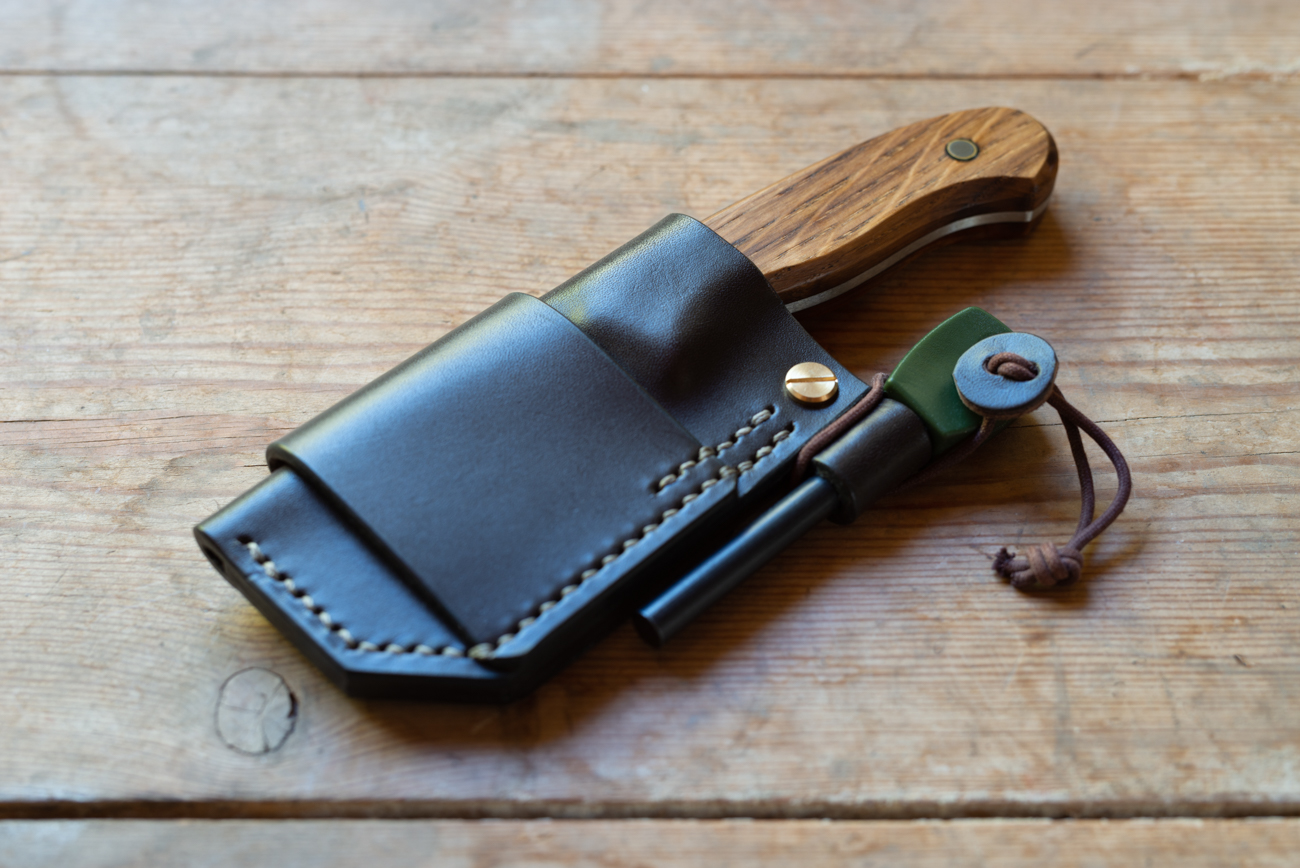 This is a knife sheath for a bushcraft cum skinner cum neck-knife I made.
I wanted a small but sturdy knife, and this one falls between the smaller neck knife, a skinner and a traditional bushcraft knife – which usually has a longer blade.
I am quite okay with the final result, although the finishing touches can be improved next time.
In fairness (for all of you serious knife makers out there), I used a ready-made 3.5 mm knife steel blank made from 440c steel. But, I made the handles from some scrap wood I had lying around: Swedish oak, plus details out of walnut and wenge with linseed oil as a final treatment. The bolts are 5 mm stainless steel rods with brass lining to emulate that 'fish-eye' effect.
Making the sheath was a bit of a challenge to me, both regarding construction and the design. I wanted to carry the knife horizontally on the belt and aimed at a smallish 'footprint'. Finally, it had to have a loop or similar for a fire steel.
It is made from 7-8 oz (3mm) thick and sturdy grade one veg tan bovine grain leather. Tokonole was used as edge treatment. 0.65mm olive coloured round polyester thread plus a brass Chicago screw.
The last picture shows a drawing for an earlier design.