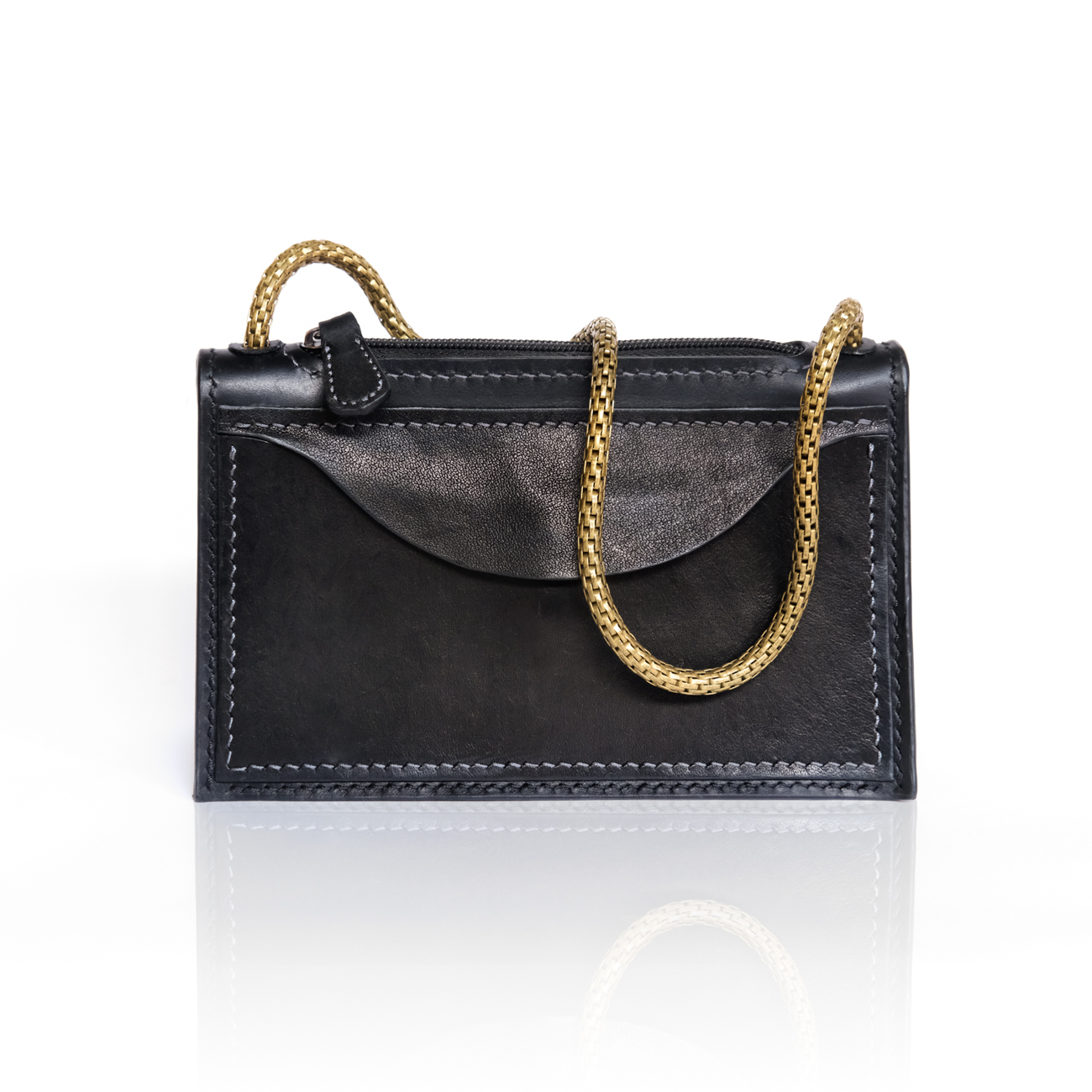 The journey of this bag started when I was given a vintage brass chain at a car boot sale. The seller had no clue about its purpose, but seeing it, I immediately thought of a bag strap/handle. And then it was all about figuring out how I could make a bag that fit the chain.
The design and construction were made on the go. I know, not ideal, but I started with a completely different idea in my head, changing the design as the progress went on.
The bag has a front pocket vid flap and a mirrored pocket on the bag without a flap. The bag is lined with black velvet.
Different types of veg-tan leather; goat and calf.
Two different types of thread.