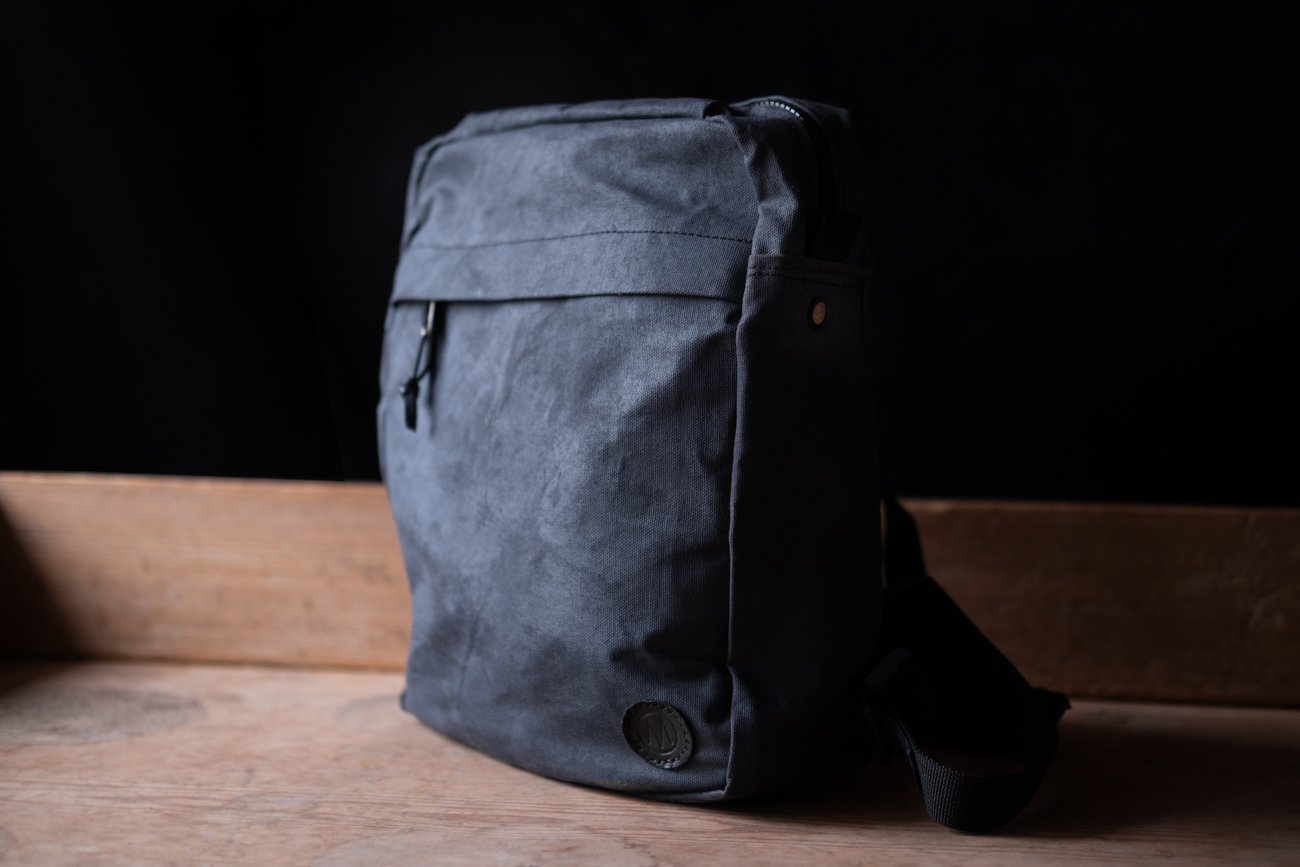 This is a prototype for a new bag that I have been working on lately.
The idea is that it can transform into a Messenger bag, Backpack or Sling bag depending on your needs.
Material: I like canvas or Cordura, but it could also be made in leather or a mix when the prototype is finished.
I made this prototype from an old photo studio back-drop.
The bag has a cotton fabric lining.
Zippers: YKK.
Fasteners: Aluminium G-hooks.
Copper rivets with leather enforcements.