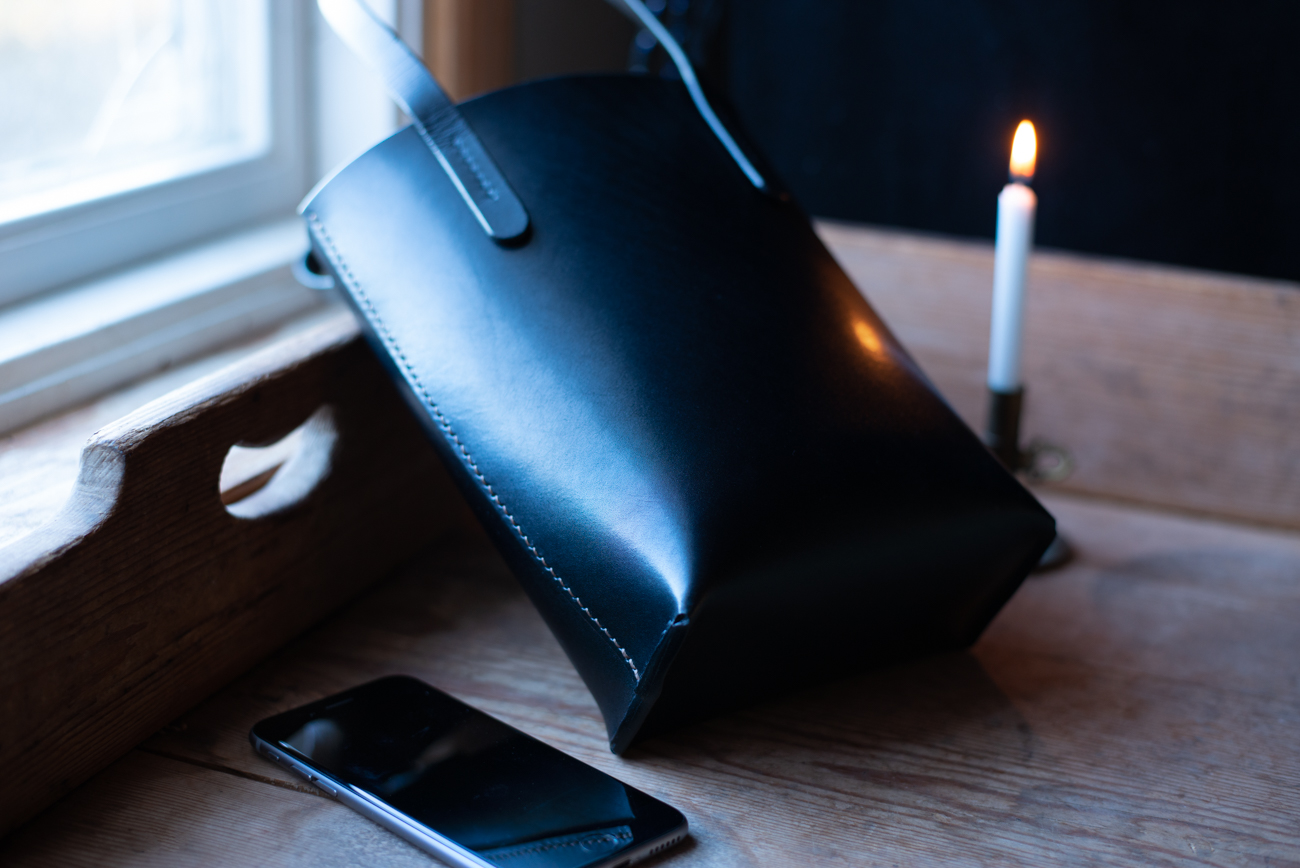 Looks can be deceiving.
At first glance, this leather tote bag looks soo simple, yet it took me a long time to finish.
My point was to have only one stitching line visible; hence the golden (mustard) coloured thread running at each side of the bag.
For all of the remaining stitches, I used black thread.
It also has an inside pocket for a phone or likewise.
Anyone interested can see more pics here:
https://www.instagram.com/jancraftsweden/
Tools and material used:
7oz black veg-tan leather (body).
4–8 oz veg-tan leather (handles).
Vinymo MBT #5 thread in Mustard colour.
Sinabroks pricking irons.
Tokonole.