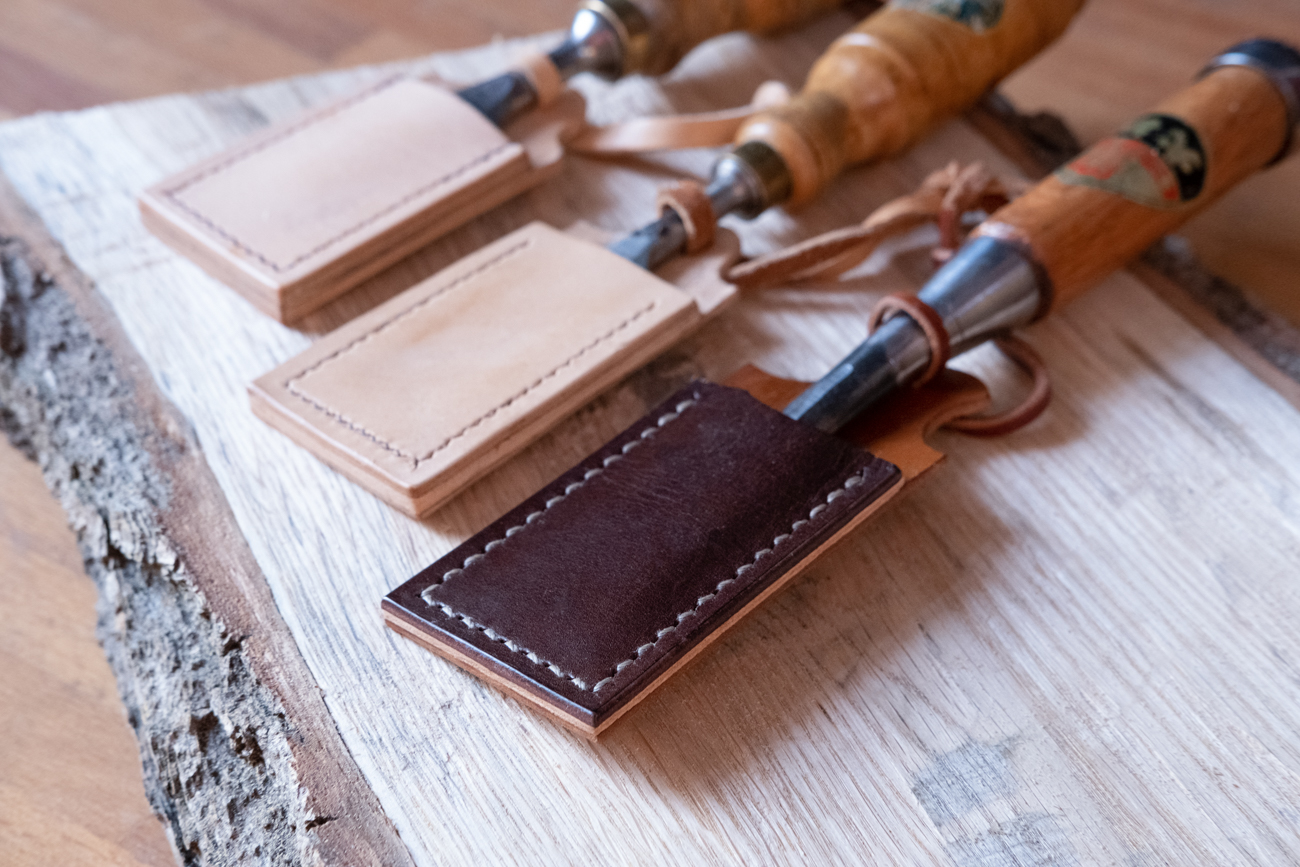 Before this protection design, I had all my chisels in a canvas roll bag. Which was fine, but not great.
I have recently found that these sheaths – for my chisels – works better than older versions. So I have decided to make for all my chisels.
They only use scrap-leather which is good, because I tend to keep a lot of scraps anyway.
They are made up of three layers of leather. The centrepiece is of course the welt. Then stiched together, as usual, using saddle stitching.