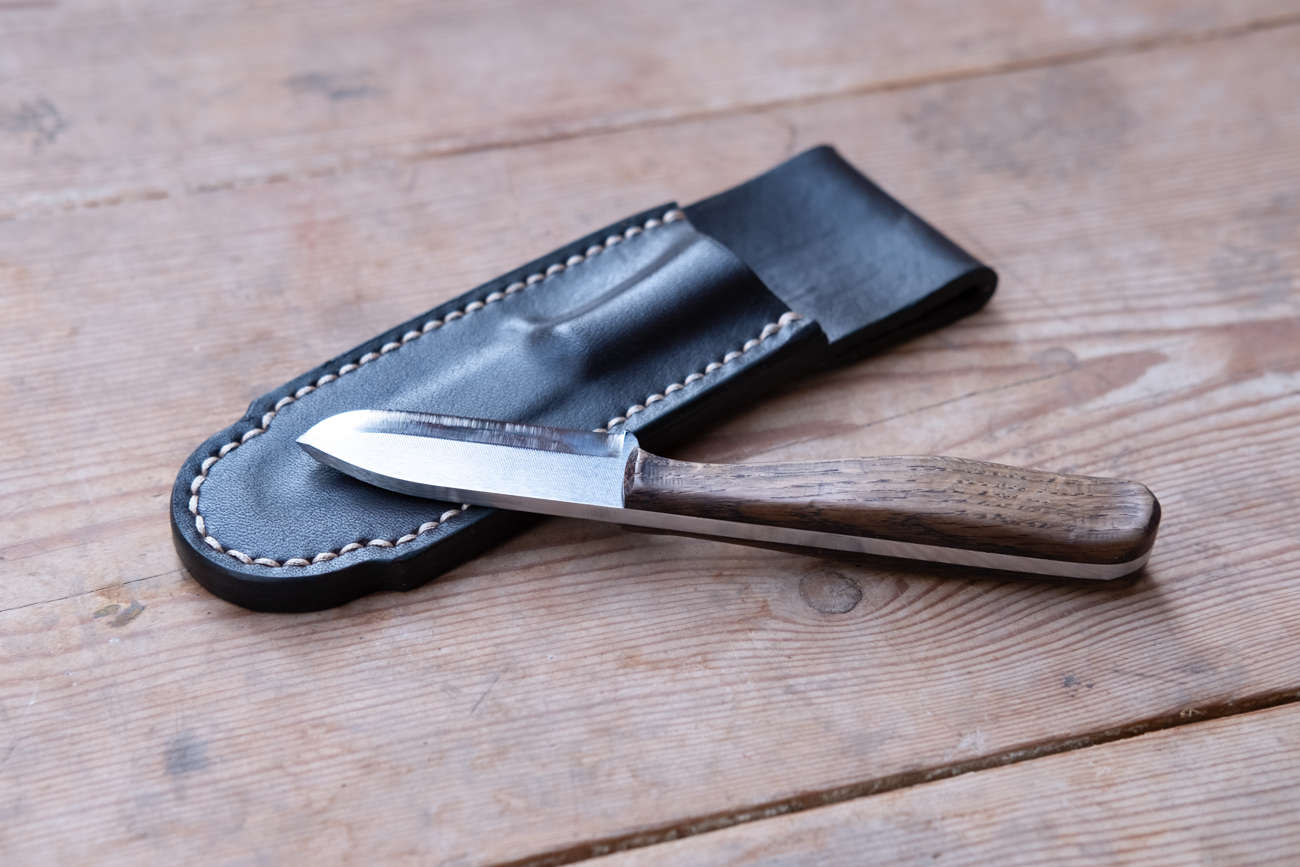 My first knife from scratch – Made from a file.
I wanted to make a new knife. The criteria were that it had to be small, sturdy, sharp and fit my hand. The choice fell on making one from an old metal file, which has some benefits and drawbacks.
The first benefit – and maybe the most important – is that a high-quality metal file already is heat-treated, but you have to choose wisely when it comes to the steel. Suitable metal files usually have a 'Rockwell' hardness above 60, but which to choose?
I choose an old E.A. Berg (from Eskilstuna) metal file. A bit of history: When 11 years old, Erik Anton Berg became an apprentice with Carl Viktor Heljestrand, and already in 1880, Erik started his blacksmith for knifemaking. As a perfectionist, Erik was constantly trying to experiment with better steel and manufacturing processes. He died in 1903, only 47 years old. At the time of his death, the company employed over 90 workers.
The story above is essential, as it tells you that his ambition to constantly look for ways to improve shows in the tools he manufactured.
As you can probably see in the pictures, the knife itself is pretty small – but it is thick – 4.5 mm!
I used a wet stone grinder to make the bevels. The handles are from Swedish oak and are treated with tung oil.
The sheath is made from 7-8 oz (3mm) thick and sturdy grade one veg tan bovine grain leather. Tokonole was used as edge treatment. 0.60 mm goldish coloured round polyester thread.