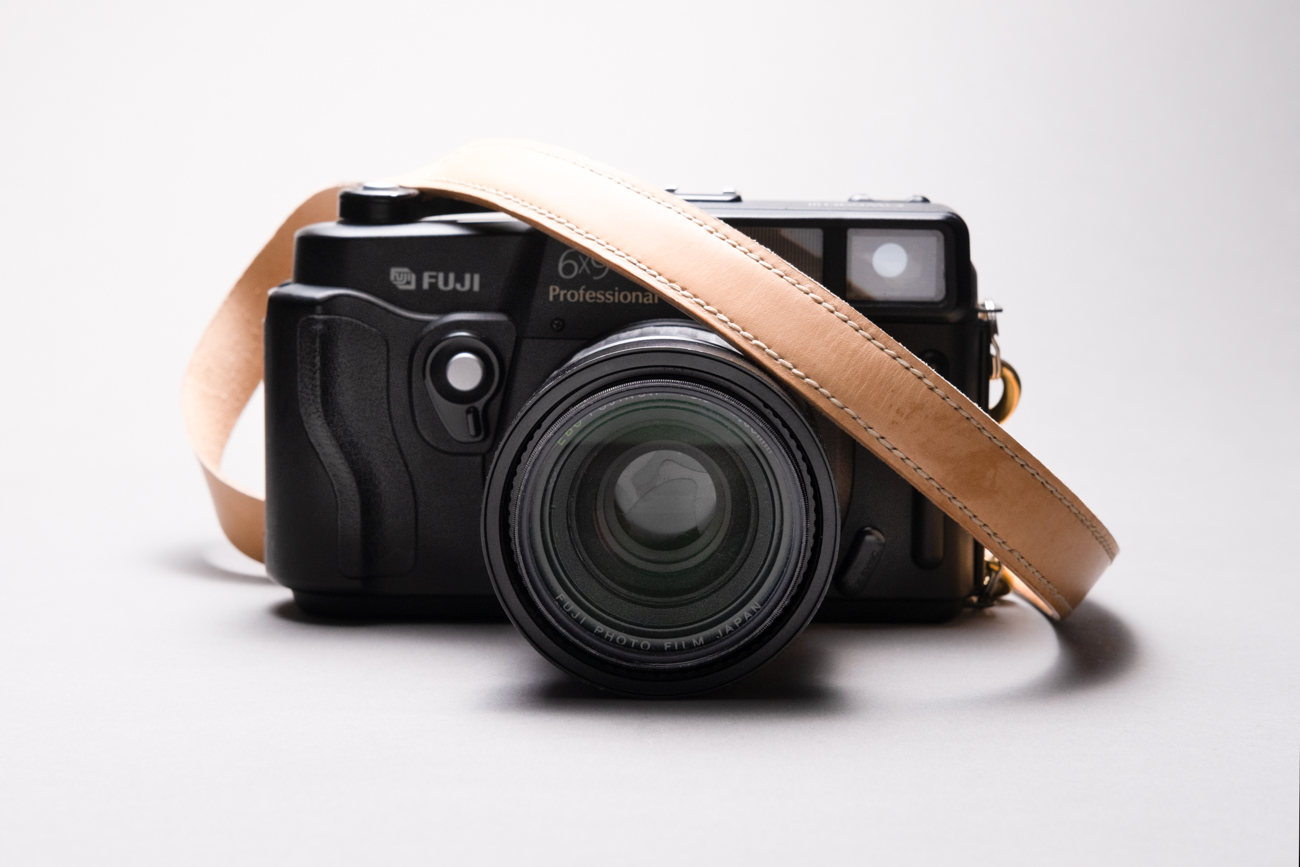 I have just made a new camera strap for my Fuji 6×9 using Vachetta leather.
Following the ancient tradition of Tuscany tanneries, this vegetable-tanned Vachetta calf leather is considered the best tanning method globally. The tanning process, using sego oil, affects the price, which is perhaps why luxury luggage and handbag brands such as Coach and Louis Vuitton use this leather in their products.
Sun and use will create a patina that will look even better over time.
Tools and material used:
John James needles.
0.8 mm Tiger Ritza waxed polyester thread, neutral.
French-style pricking irons.
1.4 mm veg-tan "Vachetta" calf leather from Italy.
Copper rivets.
Tokonole.