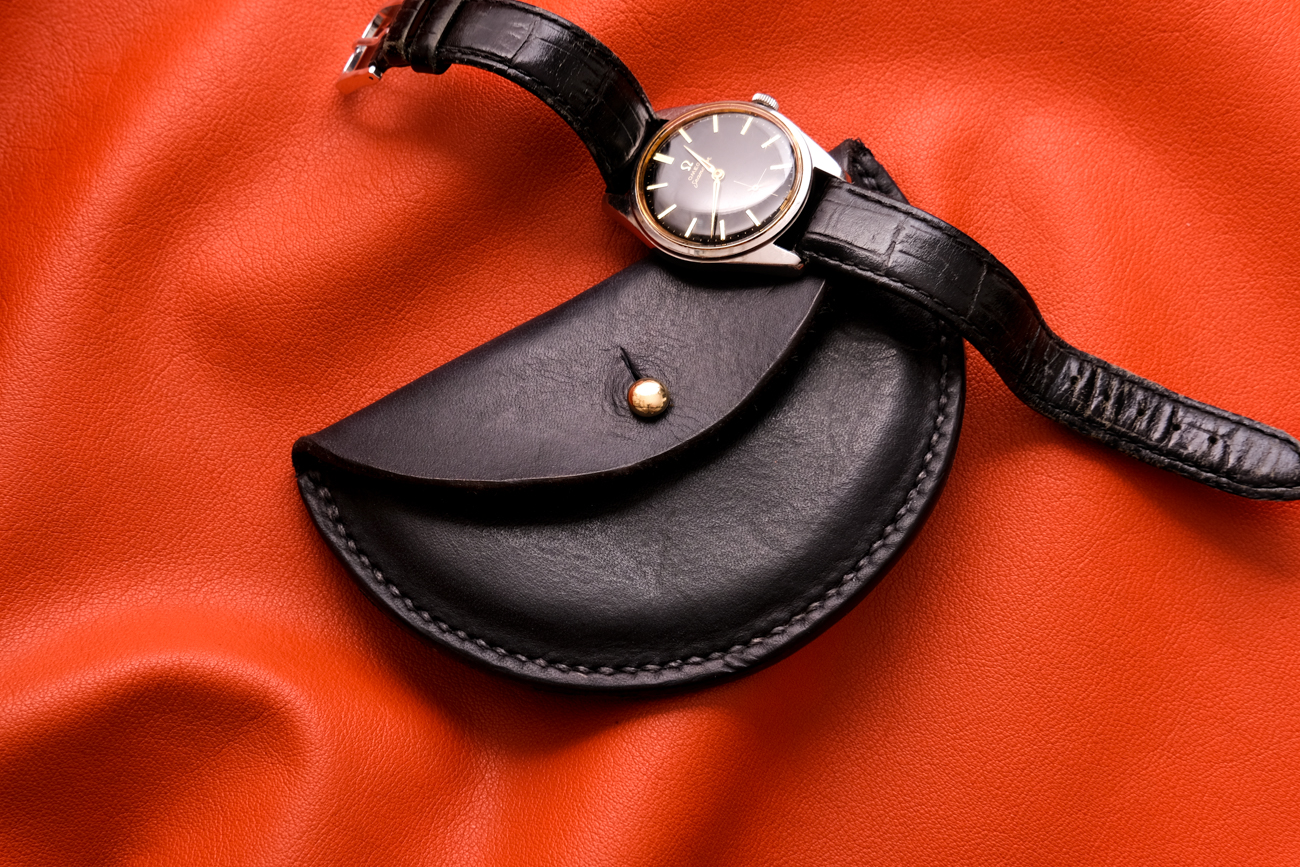 OK, so here it is. The half-moon leather pouch for my memory– and business cards.
I am using a nice 3oz veg-tan calf leather. Black dyed. And to get the right shape, I used a 7mm wood template for wet moulding that I made out of Bamboo. (See last picture).
Tools used:
John James needles.
1 mm waxed polyester thread, black.
Japanese-style diamond pricking irons.
Black dye.
Leather cream.