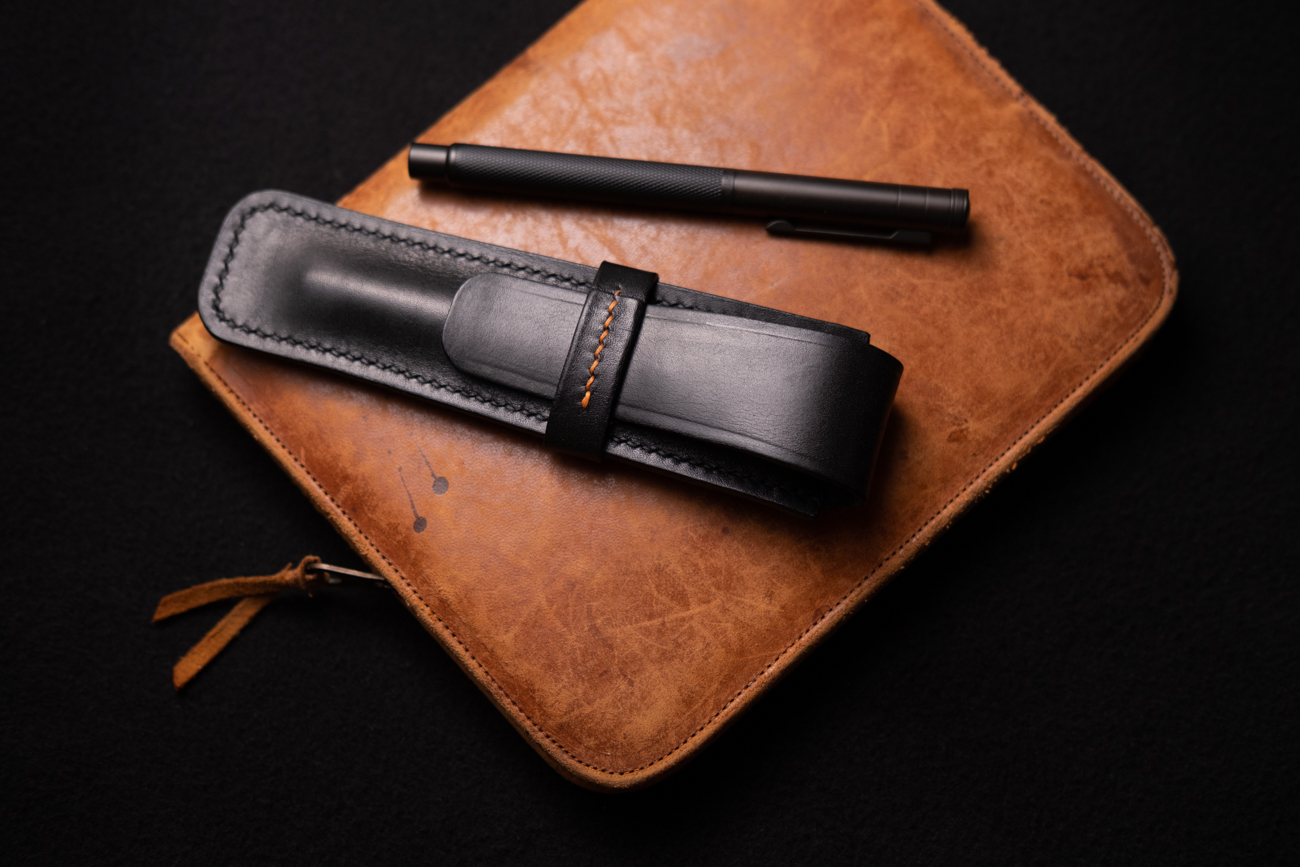 This pen case is made from 3-4oz calf leather.
This is more of an experiment for a new design.
I looked for a sleek design, hence the tapered silhouette with the bottom slightly narrower than the top.
Tools and material used:
1.5 mm Italian calf leather.
Black and orange 0.6 mm Tiger Ritza waxed polyester thread.
3.85 French-style pricking irons.
Here is also a 60s video: https://vimeo.com/526572629