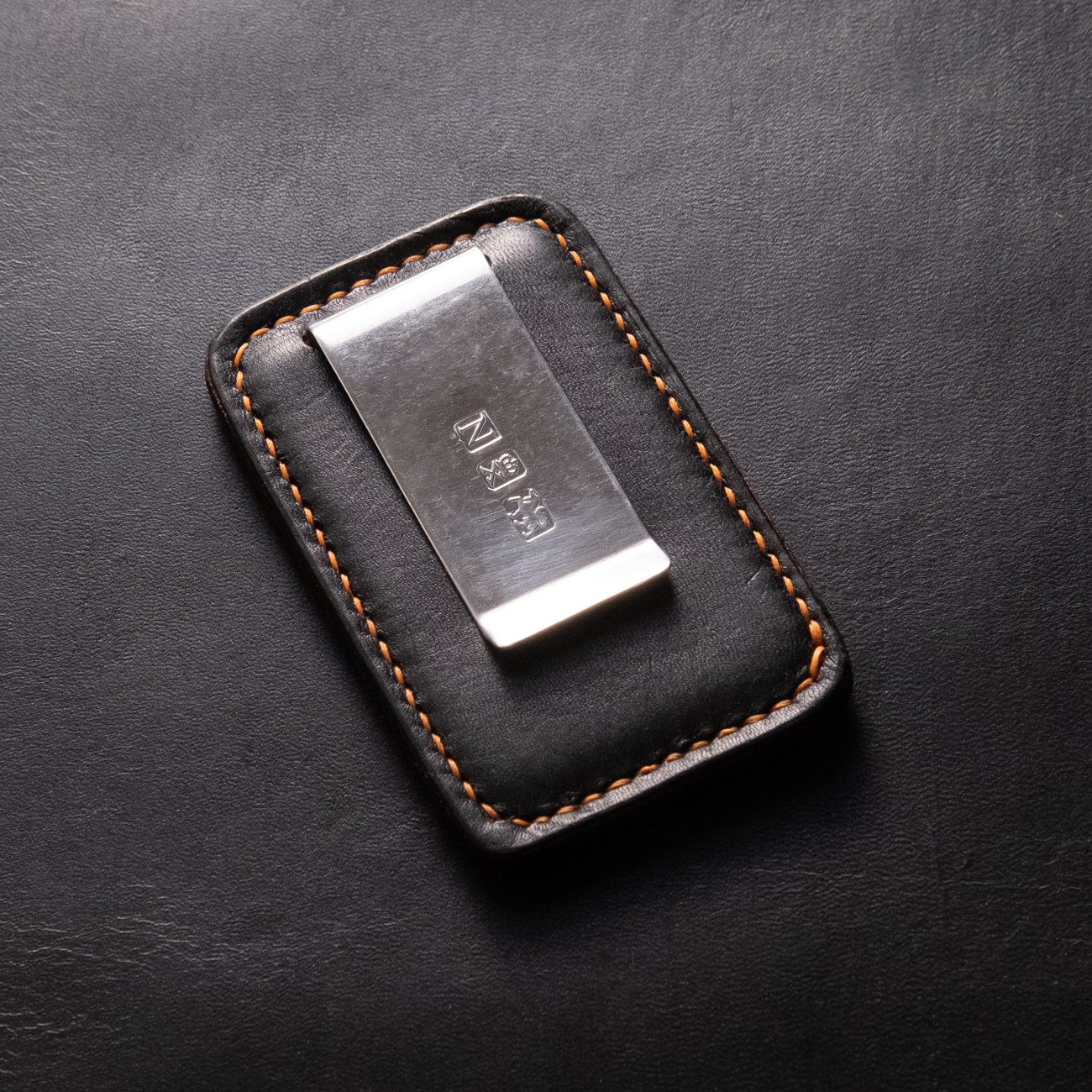 Remember back in the days when you used cash?
If the fashion-scene in 2020 could re-introduce flared jeans, maybe it will be cool to pay cash again? Trying to trailblaze a bit of my own, I have just made this little nostalgic money-clip out of three pieces of scrap-leather.
Tools and material used:
1.5 mm Italian calf leather.
Orange 0.6 mm Tiger Ritza waxed polyester thread.
3.85 French-style pricking irons.