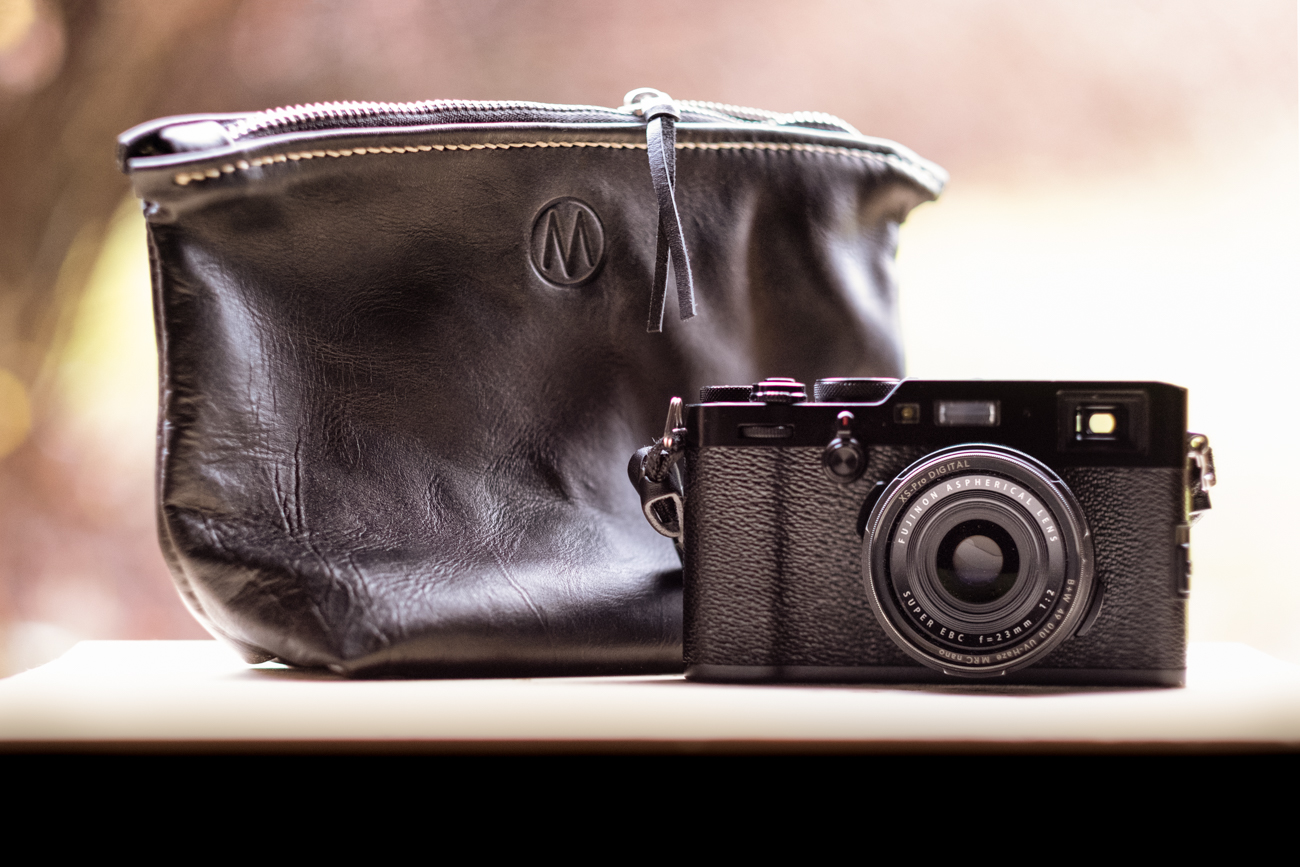 I needed a 'Grab & Go' Camera-Pouch that could hold my Fuji X100F, batteries, a card reader and memory cards, but didn't find one that met my criteria. So I made one.
I used 2-3oz soft reindeer leather, and it is all saddle-stitched.
Tools used:
John James needles.
0.8mm Ritza Tiger thread.
French-style pricking irons.