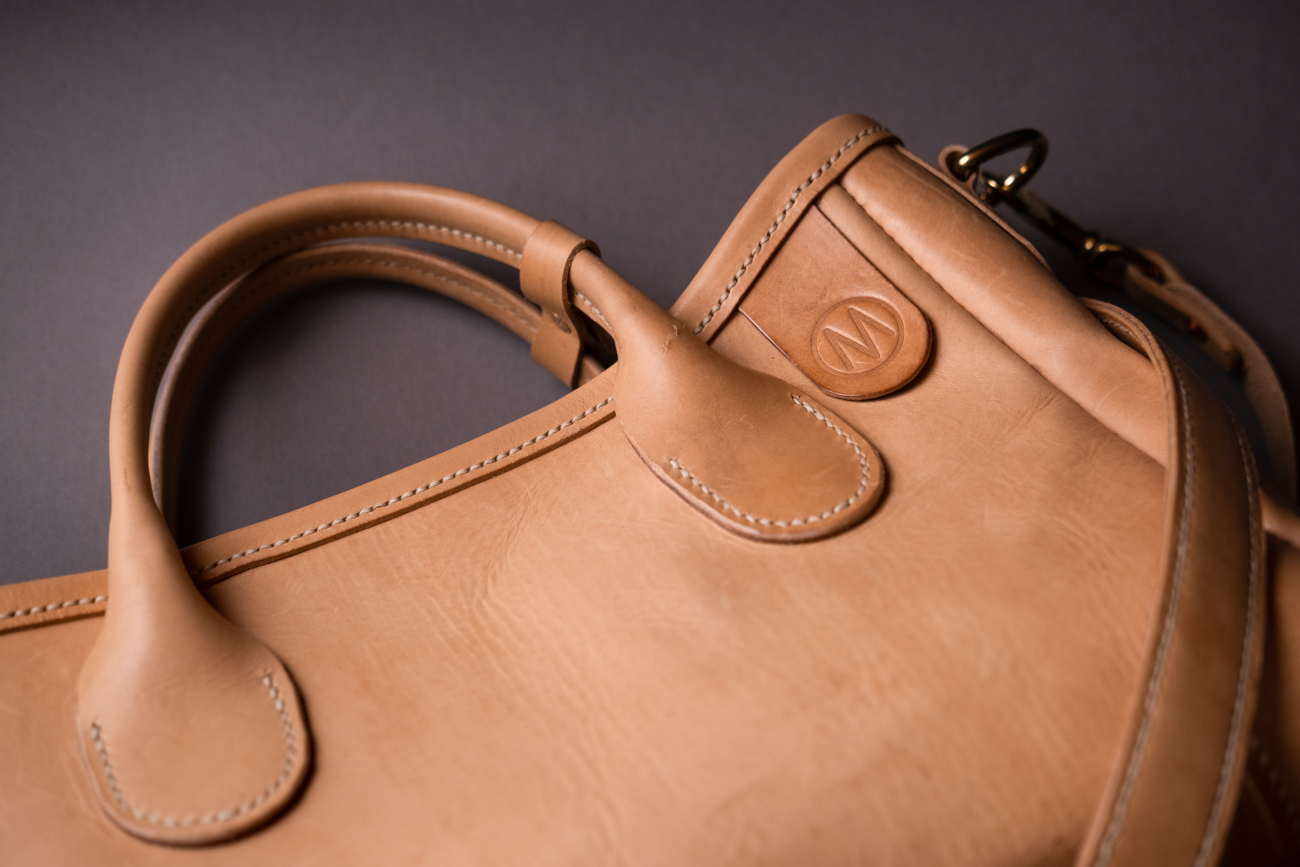 Made from vegetable-tanned "Vachetta" calf leather – belonging to the ancient tradition of Tuscany tanneries. The slight imperfection in this leather piece, with small scars and uneven colour, looks a bit more authentic in my view.
The shoulder strap has got an extra 'fill' layer of leather as padding.
It took me 1400 hand stitches and many hours to complete.