I use this water-based glue from Germany and found it to work nicely for me. It works like contact cement and it is strong. You just glue thinly on each side, let it dry to a 'dry sticky' feel, and then mount the two pieces together.
To prevent having to throw away the whole canister/bottle due to accidental contamination, I keep a smallish amount for day-to-day use in a glass jar (see top photo). If needed, and when this jar is getting almost emtpy, I wash it out carefully before refill.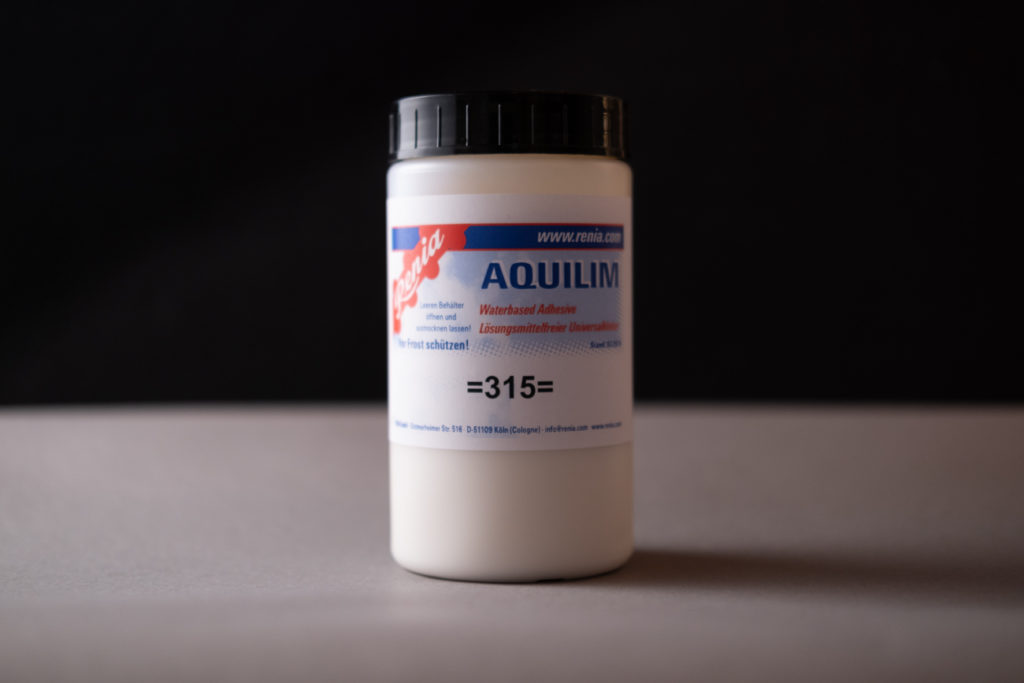 Before going over to this specific glue, I did use traditional solvent based contact cement. That was too messy, too smelly.